Welcome Country Financial Agents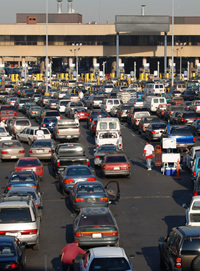 Producer Login
* Required Fields
Forgot your Username or password? Click here.
More About Us
FAQs
Products
Our Programs
About Us
---
CC Services Inc. through International Insurance Group, Inc. (IIG), is now offering Mexico Tourist Auto Insurance. This coverage is available for American plated vehicles while in the Republic of Mexico. Through this program, we are able to insure autos, SUVs, Motorcycles, RVs, and travel and utility trailers.
This coverage can be procured through IIG's Online system. The system allows agents to quote, issue, and print the policy in 5-7 minutes. All necessary documents are available for print after the policy is issued and are automatically emailed to the email address input into the system. To issue, simply select your state of operation and insert your Agent Number.
Production reports are also available through IIG's system. Once in the reports, you can access previous declaration pages, issue new policies from old information, fax and email policies to clients, do non-premium bearing endorsements, and check production and commission statements.
In addition to being another revenue source, this program provides opportunities to round and retain your existing book, attract new domestic customers, and offer something your competitors do not.
For more information about the program, online system, or coverage please review the training manual and forms above. You may also contact us via email or call us at 877-774-2868.